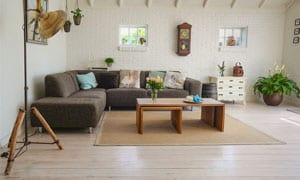 • Tile repair/installation
• Sub floor repairs
• Various repairs/installations
• And much more…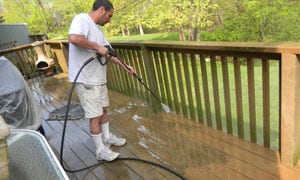 • Wash decks/patios/house/driveways
and walkways
• Bathroom Kitchen Remodeling
• Kitchen Remodeling
• Updates and improvements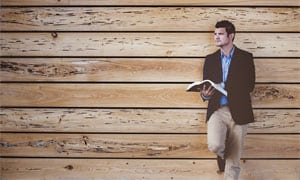 Rough & Finish
• Install cabinets, counter tops & vanities
• Doors installed or replaced
• Deck & patio repair
• Pet doors installed
• Wood fencing repair/installed
• And much more…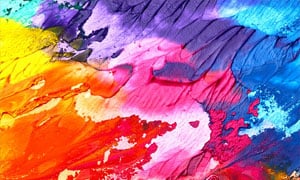 • House Painting-Interior/exterior
• Decks/fences-stained/painted
• Drywall/plaster repairs
• And much more…
Home projects and repairs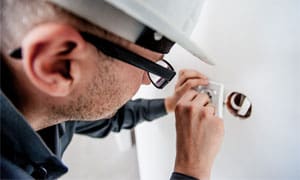 • Caulking-Tubs, Showers & Sinks
• Furniture Assembly
• Range hoods/bathroom fans installed
• Blindes installed
• And much more…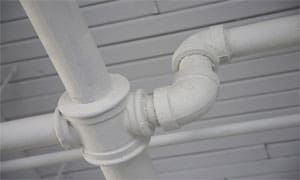 • Sewer & Drain Cleaning
• Fix leaks-faucets/fixtures/pipes
• Installations-faucets/disposals/toilets
Our Services Include...
Tile  – Mr. Done Right has a real talent and knack for great custom tile work. Just let us know what you are looking for and we'll set down with you to plan the perfect custom tile floor, customer tile back-splash, and more…
Masonry  – Stone and masonry is one of our specialties, we have literally built our reputation for excellence from the ground up. Stone masonry is one of the oldest forms of construction. Elegance and style is its middle name. Mr. Done Right combines modern construction technology with traditional methods to provide the highest standard of quality in masonry available.
Tree Trimming  – Mr. Done Right can improve the look of all your trees and prevent damage to your property. Your trees are an investment, and we will help you to protect them and improve their beauty.
Sprinkler Systems  – Mr. Done Right installs, repairs and adjusts sprinkler systems. From drip irrigation to pop-up sprinkler systems, we can install it. We replace broken heads and adjust your system to keep costs down and keep your lawn beautiful.
Welding  – Mr. Done Right has the equipment and experience to tackle all your welding projects. From I-beams to support the second story to repairing a metal fence, we have to ability in-house to give you the same consistently excellent results as we do on all our work.
Concrete  – Mr. Done Right installs, repairs and refinishes concrete retaining walls, driveways, patios and slabs. From basic concrete work to decorative concrete floors, we have the skill and experience to do the job right.
Cabinets  – Mr. Done Right installs, repairs and refinishes cabinets, bookcases, counter tops and custom built-ins. From updating an old look to fixing a sticky drawer to increasing your storage, no job is too big or small.
Siding  – Mr. Done Right installs, repairs and updates wood, vinyl, HardiPlank® and other types of siding. From replacing old and damaged siding to creating an updated look, we can protect and beautify your home with a variety of siding options.
Decking  – Mr. Done Right repairs, installs and refinishes wooden decks, tile patios, even boat docks. We can add a second-story deck, power wash your current deck or re-grout your tile patio. We can enhance your enjoyment of your home wth an outdoor living and entertaining space.
Roofing  – Mr. Done Right installs, troubleshoots and repairs composite, wood, tile and metal roofs. We've done it all from replacing custom skylights to tracking down leaky shingles to roofing the whole house. No roof is too high or too steep. We have the equipment and experience to handle every job.
Plumbing  – Mr. Done Right installs, troubleshoots and replaces everything from a leaky faucet to leaks in the slab to a new bathroom. Water damage can take years to show up. As soon as you suspect that you have a problem, give us a call. We find and fix the problems that others can't.
Electrical  – Mr. Done Right installs, troubleshoots and repairs everything from a new circuit breaker to a light fixture that flickers to new lights in your yard. When it comes to electricity, you need a professional and not just a handyman. Our experienced electricians keep you safe.
Trim Work  – Mr. Done Right installs, repairs and refinishes all types of trim. We can build a new fireplace mantel, replace rotten brick mold or install intricate crown mold. It's the finishing touches that set a nice room apart from a beautiful room.
Painting/Priming  – Mr. Done Right scrapes, primes and paints everything from a scratch up to your whole house. The best time to paint is before it starts to peel but no matter what the condition of your paint is, we will make it look new.
Sheet Rock/Drywall  – Mr. Done Right installs, repairs and refinishes all types of wallboard. From patching a minor ding to replacing damaged sheetrock to hanging a whole room, we can installing it, float it, texture it and paint it.
Fencing  – Mr. Done Right installs, repairs and refinishes stockade, wood, brick, iron or vinyl fences and gates. From replacing a missing slat to repairing an electric gate to building a custom fence, if you can dream it, we can build it.
Flooring  – Mr. Done Right installs, repairs and refinishes wood, tile, laminate or vinyl flooring. Fixing damaged flooring, installing new flooring or restoring old flooring, if it can be done, we can do it.
Mr. Done Right is an expert Austin handyman service that specializes in repairing a wide variety of home and office problems. We take great pleasure in helping homeowners resolve any building or repair problem or nagging issue as quickly and efficiently as possible. For all your Austin handyman needs—electrical, video surveillance, plumbing, flooring, remodeling, etc. — call Mr. Done Right and let us help you! Though we pride ourselves on making life easier for all of our clients by being quick and efficient, we also promote such qualities as integrity and attention to detail.
Mr. Done Right is fully insured and we have full time technicians who are excited to provide reliable, skilled, and trustworthy services to all of our clients. Regardless of the issue at hand, our expert Austin handymen have seen it all when it comes to fixing problems both large and small.
Our goal is to be the most reliable and trustworthy handyman service in all of Austin and the surrounding area. Since 2004 we have proudly provided the Austin area with such services as plumbing, electrical, drywall repair, cabinet repair, video surveillance installation, decks, fencing, and many more.
Mr. Done Right wishes to be the most reliable and cost effective solution for all your home and office related issues. Call us today for a free estimate and let Don Fenton provide you with the best handyman services in all of Texas.
Remodeling:
Though we provide a number of handyman services throughout Austin and the surrounding area, remodeling kitchens, bathrooms, and completing room additions are our primary specialties. Mr. Done Right is the quickest and most efficient solution for all your remodeling Austin needs. Call us now for a free estimate! 512-659-8931
Kitchen Remodeling Austin:
A beautiful kitchen begins with artistic vision as well as meticulous planning and execution. Fortunately for Austin and surrounding areas, Mr. Done Right has already exhibited these qualities on a number of remodeled kitchens. If you have any kitchen remodeling in Austin or dreams or wishes let Mr. Done Right guide you through the process. We pride ourselves on attention to detail and customer satisfaction. So if you deem these qualities imperative, then Mr. Done Right is the obvious choice. We are the premiere kitchen remodeling contractor in Austin and have seen it all!
During our first meeting we'll listen to your decorative tastes and determine a budget and schedule that is conducive for you and your circumstances. Depending on your decorative tastes we'll then set out to choose materials and begin the rigorous planning process.
Here at Mr. Done Right, Don Fenton believes that the more you plan the easier it to stay on schedule and track progress. The more we plan, the easier it is for all of our valued clients to stay in the loop – that's why we plan twice and work once. While there are a ton of materials to choose from—in terms of countertops alone one can choose from quartz, marble, granite, wood, stainless steel, and many, many more—we help our clients create an aesthetic consistency that'll look great not only in planning but also in execution.
There are a ton of factors to consider when remodeling kitchen so call the professionals at Mr. Done Right and let us take the stress out of the process. We'll work hand in hand with you and your home to ensure that what we build is exactly what you want.
Bathroom Remodeling Austin:
Since 2004 Mr. Done Right has been the leading Austin bathroom remodeling contractor due to high quality craftsmanship, affordable prices, and of course efficiency. Regardless of whether you want us to build a completely new bathroom or simply rejuvenate your current one, Mr. Done Right has the skill and remodeling experience to actualize the bathroom of your dreams. For all your Austin bathroom remodeling needs call Mr. Done Right today!
More than just being functional—as would be expected—Mr. Done Right will build you an elegant and relaxing bathroom that will meet all your standards. By working closely with homeowners to understand the vision of their dream bathroom and doing meticulous planning, the contractors at Mr. Done Right will complete your design project on time and on budget.
Mr. Done Right will make ensure that every tiny detail—from the desired brands to the selected cabinets and vanities—meet your standards and are executed to the highest of expectations. Call us now for a consultation let Don Fenton – Mr. Done Right himself design and build your dream bathroom!
Room Additions Austin:
Regardless of whether it's a single room or an entire wing, Mr. Done Right has the remodeling experience and construction knowledge to execute room additions on time and under budget. Sometimes you just need one more room: Don Fenton is here to guide you through that process and bring your dream to fruition. We've completed a number of room additions throughout Austin and surrounding areas and we would be thrilled to help you through this complicated process.
At Mr. Done Right we take into consideration such integral aspects as exterior style, interior flow, and the seamless matching of materials so your expanded home reaches optimal aesthetic consistency. So often a room addition causes a home to look disjointed or inconsistent. Through rigorous planning and thorough research into the necessary materials, however, this never occurs with our contractors at Mr. Done Right.
Call us now for a free estimate! 512-659-8931
About Mr. Done Right
Since 2004, Mr. Done Right is, and always will be quality and customer satisfaction 1st! Our team of building and repair professionals applies attention to detail and quality workmanship to every job large or small.