Miz Ella P.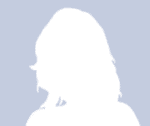 " I feel that my house is finally complete" – Miz Ella P. It was a pleasure working with Don and his crew. I had a flawed house with lots of potential and a long list of things not quite completed properly by the guy who did the remodel. My list was also a little… Read more "Miz Ella P."
Miz Ella P.
Share Your Mr. Done Right Experience!
We hope you've enjoyed working with us, and that we've helped improve your quality of life through improvements to your home or office. If so, we would love a testimonial from you!
Leave a Review on Google Businesses here.
Leave a Review on Yelp here.
AND...Please fill out the form to the right and upload a picture or video, and we'll include it on our Testimonials page, along with your website url. Short and sweet is perfectly fine.
Thank you so much!
Don Fenton
Mr. Done Right
Mr. Done Right Website Testimonial Form
*By uploading the video you are providing Mr. Done Right, LLC with the rights to use this information/media for marketing purposes relating to Mr. Done Right services.
About Mr. Done Right
Since 2004, Mr. Done Right is, and always will be quality and customer satisfaction 1st! Our team of building and repair professionals applies attention to detail and quality workmanship to every job large or small.