Mitchel Ahoyt
Don, I would like to thank you for a job well done. I appreciate the way that you confirmed exactly what I wanted done and then did the job. When things changed a little bit you let me know how you were going to proceed and even improvised with materials to make it happen, using his considerable engineering abilities. When he finished the job he confirmed that I was happy with it.
I would recommend Don if you want the job "done right" the first time.
Thanks again,
Mitch Ahoyt
Mitchel Ahoyt
Miss Brown Saved Money!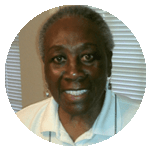 Don Fenton, Mr. Done Right, replaced my windows and helped me save money! Sed egestas, ante et vulputate volutpat, eros pede semper est, vitae luctus metus libero eu augue. Morbi purus libero, faucibus adipiscing, commodo quis, gravida id, est. Sed lectus. Praesent elementum hendrerit tortor. Sed semper lorem at felis. Vestibulum volutpat, lacus a ultrices sagittis, mi neque euismod dui, eu pulvinar nunc sapien ornare nisl. Phasellus pede arcu, dapibus eu, fermentum et, dapibus sed, urna. Thank you, Don!
Miss Brown Saved Money!
Gavin Tatro "Mr. Done Right did everything the right way"
Hey Don,
Thank you for your great work!
I'd like to let everyone know that Don Fenton, Mr. Done Right himself built a deck for us and retiled our bathroom. Don is the first contractor I have used that has lived up to my expectations. He explained everything carefully so there were no surprises. He finished when he said he would. He did everything the right way, no short cuts.
Don Fenton was always pleasant and genuinely cared about my satisfaction with his work. Most importantly he stands behind his work. I wouldn't hesitate to use Don Fenton again or recommend him to a friend or family member. I am truly pleased with our deck and bathroom and believe that Don has helped as add value to our house.
Thank you Don!
A Satisfied Customer,
Gavin Tatro
Austin
Gavin Tatro "Mr. Done Right did everything the right way"
Dr. Marilyn G. of Austin: "Don was professional in every way"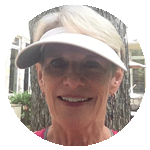 I was looking for a handyman when I was out in my driveway and saw Don Fenton's truck drive by. I walked down to the end of the road and copied the phone number off his truck. The following day, I walked down to talk to my neighbor, for whom Don was doing some work. I asked about the quality of his work and my neighbor couldn't say enough good things about Don. After calling Don, he showed up at my front door on time and ready to tackle my "list".
Don was professional in every way: his ability to communicate, his unbelievable knowledge base about everything "handy", his thoroughness in completing even the smallest job. Another characteristic that I really admire about Don is his willingness to tackle even the most challenging task, but also is ability to realize when the job is bigger than he is. I will continue to call Don when I need anything fixed in the house, the yard, the garage, and the boat dock. I am looking forward to a long relationship with him. Mr. Done Right is the best!
Dr. Marilyn G.
Austin, TX
Dr. Marilyn G.
Thomas A I've worked with a lot of contractors in the past 50 years, and Don is tied for #1 with an excellent contractor who built two additions for me. That's saying a lot because I've hired dozens of contractors over the years; no one else would rate better than 4 stars, and a lot of them would rate only 2 and 3 stars. Don is a thorough professional who really is Mr. Done Right. If he encounters a problem during a project, he explains it and lays out the options for dealing with it. Don and his crew have completed a long list of projects at my house, in periods spanning August-October 2016, May-July 2017, and February-early March 2019. Many of the projects were small in scope, but no project was too small to be done carefully and to my complete satisfaction. Some of the bigger projects merit special mention. In 2016, what began as repairs to our front deck became deck demolition and replacement when Don uncovered major structural problems with the existing deck — and it was a big one, high off the ground. I'm extremely pleased with the new deck; it's built to last and looks great. The big project in 2017 was the complete refurbishment of a two-level deck system (including screened area) at the back of our house. In lieu of demolishing the deck system and starting over, which would have been a massive undertaking, Don practically rebuilt it from the ground up by replacing supporting posts and beams, decking, and screening. This year's big project was the replacement of a post that supports a corner of the house that is 1-story-plus above ground level. Also, the inspection of leaking windows uncovered another contractor's defective siding job, which had to be redone and improved on with a flashing system of Don's design. I should add that it is a pleasure to work with Don's friendly, courteous, and helpful crew. He leads by example.
Thomas A. – Austin, TX
Stefanie R. "[Don's] craftsmanship and attention to detail more than met our expectations" ~ Stefanie R.
When we set out to refurbish our shower, we had no idea the Pandora's Box we were about to open. Turns out we inherited a pile of problems from previous owners. Had anyone but Don and his crew been on the job, utter disaster would likely have ensued. I'm not going to say it wasn't painful. Bathroom had to be torn down to the studs, molded decking replaced, old plumbing apparently meant to defy the laws of gravity (no wonder the shower was leaking through the ceiling below!) had to be replaced, and dangling, un-grounded wires safely corralled (Don's an electrician–major bonus!).
The necessary scope ended up going way beyond what we bargained or budgeted for. But at the end of the day, Don and crew did everything possible to minimize the pain and carnage, not to mention the fact that their craftsmanship and attention to detail more than met our expectations. It was a tough project and they came through, transforming a cramped, malfunctioning bathroom into a place I actually want to be. Don and the crew are also extremely respectful of your time and space, keeping the construction mess and inconvenience to an absolute minimum. I completely understand why Mr. Done Right has a lengthy waiting list for new projects–that kind of honesty, integrity, and competence is really hard to come by.
Stefanie R.
Pat G. "It was an excellent experience working with [Don]." – Pat G. – Austin

"Don's work was superior…"
I am genetically predisposed to get at least 3 bids for any project I want done. From now on I will just call Don. His work was superior, his suggestions to improve the project were excellent, and he was honest. The trifecta! Our projects took about 2 weeks to complete and he left the site clean each day. It was an excellent experience working with him.
Pat G.
Don A. " Don is incredibly professional" – Don A.
I don't feel like writing a long review, nor do I feel it is necessary.  Don is incredibly professional, and did an outstanding job fixing our water damaged bathroom subfloor.  I would trust him on any job, and he has no problem referring a job when necessary.
Don A.
Nicky B. "Major thank you for that!!!"- Nicky B.
Thank you so much to the man on the phone! I walked into our new place and it was a wtf scenario. These guys couldn't make it out today, but they walked me through what I needed to do to get my stovetop in running order and gave me advice regarding my thermostat, to get me through until they'd be able to come out, if the phone advice didn't prove successful. Major thank you for that!!!

Nicky B.
Jason Z "Everything he does and why he's doing it while being extremely concise without adding any fluff"- Jason Z
I had the pleasure of hiring Don for my house remodel right after purchase to put up as a rental.
The project is actually still in process and in it's last stages of wrapping up.
This review is focused on a very important aspect of how valuable Don has been for me.
I currently live in Seattle(recently moved from Austin) and purchased a property in Austin. After engaging Don after finding him on Yelp -he was very responsive on his scheduling process – the guy is in high demand and he's usually scheduled couple of months out.
If you put down a small $50 intent fee, he will slot you into his schedule and move you up as spaces open.
Let me start off by saying that putting your trust into an all around contractor while doing a project completely remote from the other side of the country is a huge daunting and complex task.
Don first met with me while i was in Austin for the initial meeting and i sent him a to do list of everything i needed from my purchase inspection and a few things i wanted to get done without any inclination of budget.
After getting on his schedule and work commenced, he went through my check list line by line to make sure all of the top priorities were done and always gave suggestions on what he thought was necessary vs not necessary and where you can get the most value installing something that is utility vs decoration or a combination of both.
Fast forward to today and i'm 90% completed – i cut him checks incrementally during the project phase so he could pay his crew on time – to put your trust into a contractor while doing this remotely and actually having quality work done right, and extremely competitively priced is a life saver.
Don's knowledge is on the level of those guys on PBS "this old house" that i always watched as a kid and he over explains everything he does and why he's doing it while being extremely concise without adding any fluff.
Unless you are using friends you trust – Don's really the best yelp alternative for an all inclusive contractor/handyman you can find and put your trust into.
If you're a business developer or investor and need properties updated to code and remodeled while you're away on business – you can't go wrong!
Jason Z
Dell H. "That's a great feeling" – Dell H.
In our 35 years of living in Austin, my husband and I have gone through a lot of handymen. I have to say that Don Fenton is the most professional and knowledgeable handyman we've ever had the privilege of knowing. On his first trip to our house, we had a few small things that needed repair along with one big job, and we expected him to just come by and give us an estimate. Instead, he showed up with two guys and they knocked out all the small stuff in a couple of hours. When I expressed surprise, he said "Oh, I always travel with my crew … it saves time." I'll say! The guys with him were just as nice as he was, and they all cleaned up after themselves so you couldn't tell they'd been there.
The big job was repair of a patio cover, and he said he didn't have time to do that right away but that he would call us when he did. This is a story we've heard many times, and most of the time that's the last we hear from a workman. But Don did call, a few weeks later, and set up a time for the job. This one turned out to be a much bigger job than any of us realized, because as they got into it they found more rotted wood and other problems. The guys who first put it up had done a very cheap job, taking many shortcuts, and nothing was to spec. Don and his team wound up taking the whole thing down and starting over, building us a beautiful new patio cover with the right degree of slope and proper insulation, etc. They also discovered some rotted wood and damaged flashing around the chimney, which they fixed at the same time. It was a joy to watch them work, as it always is when people take pride in their work and do it well. When we were standing in the back yard talking with Don, surveying the finished product, one of his guys was going around the yard looking for and collecting every small piece of debris that had fallen in the grass, saying he didn't want anyone's mower to hit something. I didn't even notice until after they left that they had also cleaned the patio!
I can't imagine calling anyone else now for our home repair needs. If we have to wait a while, I know he'll call and that the wait (and the price) will be worth it. That's a great feeling.
Dell H.
C M. "He's happy to do the quick and easy fix if you're on a budget " – C M.
We've used Don for 2 projects now, one major (filling a sinkhole under our driveway) and one a little more minor (some custom door repairs & replacement) and we've also got him signed up for another project soon.  What amazes me is his depth of knowledge and understanding regarding how to fix a very wide range of problems. Don has always been easy to work with, very honest about cost and timelines, and he provides a range of options.  He's happy to do the quick and easy fix if you're on a budget which I've appreciated, but he's always been patient and taken the time to explain why and how a better job will last longer.
Like I said we've got him booked for another project which should tell you how happy we are with his work.
C M.
Michael H. " Mr. Don Right, is the best, most reliable, and most versatile handyman I have worked with in my life (I'm in my 60's, and I've worked with a lot of handymen)."- Michael H.
Don Fenton, AKA Mr. Don Right, is the best, most reliable, and most versatile handyman I have worked with in my life (I'm in my 60's, and I've worked with a lot of handymen).
He is extremely knowledgeable, very patient and informative with his explanations, and clearly explains both diagnoses of problems, and options and solutions. He is extremely resourceful and creative in thinking up solutions. He is very purposeful, organized, and timely in carrying out whatever the plan is.
He also informs you when a problem is outside his competence. This hasn't happened more than once, I think. He really knows a lot. Point is: he is honest about what he can and can't do.
He is also rigorously punctual, is really good about getting back to you, and is a genuinely nice guy.
All in all: he is the REAL DEAL. We turn to him first now for all our household fix-it issues.
Michael H.
Miz Ella P. " I feel that my house is finally complete" – Miz Ella P.
It was a pleasure working with Don and his crew. I had a flawed house with lots of potential and a long list of things not quite completed properly by the guy who did the remodel.
My list was also a little embarrassing because it contained quite a few things I felt I should've been able to do myself, as the oldest daughter of the consummate Mr. Fix-It. But let's face it, I just wasn't paying attention.
So they rode to my rescue in two white trucks, spent the day making everything so much better, and now I feel that my house is finally complete. Don is both kind and utterly professional. He'll tell you when something doesn't really need to be done, and give you options. The psychological relief is enormous–I'll call him for sure the next time the dread "list" accumulates.
Miz Ella P.
Jacob Z. "A true artist" – Jacob Z.
Just look at the before and after photos I've posted for a kitchen refresh Don and crew did for us last month.
Artist I tell you.. a true artist.
Wish we could afford to have him build us a new house from the ground up because holy shit he's awesome!
Many more projects we have on our wishlist for The Artist Formerly Known as Don Fenton!
Jacob Z.
Dustin J. " What a professional class act! "- Dustin J.
What a professional class act! I've been a contractor myself for twenty years and this guy made ME feel like I had been slacking for all twenty! We hired Mr. Done Right to do some light construction and punch list items at our new construction company office and warehouse. It became cleat after a couple days that the noise was going to be to disruptive to continue working during business hours. Without batting an eye they say "We'll just work at night, then". The men worked straight through two nights in a row to finish our project before our national owner arrived on Friday! Not the slightest complaint and all while keeping a cleaner job site than I right humanly possible! Thank you Mr. Done Right for reminding me what quality and professionalism looks like!
Dustin J.
Luther & Mary Ann P. "Don is analytical, meticulous, thorough, business-like and easy to work with "- Luther & Mary Ann P.
Rating SUPERIOR for Mr. Done Right. First acquainted with Don Fenton, Mr. Done Right 10 years ago in New Orleans as members of a team from our church, doing cleanups and repairs in project RHINO (Returning Hope in new Orleans), following Hurricane Katrina. Don's skills and work ethic were abundantly apparent and extremely effective. The team leader had employed Don for personal projects and recommended him highly. We began to employ him for home repairs and improvements to our complete satisfaction, from complete replacement of a large defective deck to solving and repairing a long-term significant plumbing leak, which had been unresolved by professional plumbers. Whatever the problem or project around our home, we call Mr. Done Right first and finally. Don is analytical, meticulous, thorough, business-like and easy to work with; while busy, he schedules jobs and stays at it. He and his crews are hardworking, courteous, maintaining safe and clean work site. We think his pricing is fair and reasonable and have always felt we received excellent value. Luther and Mary Ann P.
Luther & Mary Ann P.
Bobby M. " He goes above and beyond to make sure his customers are 100% fully satisfied "- Bobby M.
Mr Done Right is in very high demand and he is very busy. There is a reason for this. He is very professional, honest and does high quality work. He goes above and beyond to make sure his customers are 100% fully satisfied. I would highly recommend his services to others looking for a good handyman for any of their homes needs. Thank you again.
Bobby M.
Quandra M. " They completed my whole list in less than an hour "- Quandra M.
On time, kind, professional, fast, efficient, good at what they do! They completed my whole list in less than an hour. They were able to accomplish each task along with a couple of extra things. Can't ask for more than that. I've literally never had a handyman in my home before. Thank you so much for being awesome and making it a good experience. I wouldn't call anyone else for handyman work.
Quandra M.
Share Your Mr. Done Right Experience!
We hope you've enjoyed working with us, and that we've helped improve your quality of life through improvements to your home or office. If so, we would love a testimonial from you!
Leave a Review on Google Businesses here.
Leave a Review on Yelp here.
AND...Please fill out the form to the right and upload a picture or video, and we'll include it on our Testimonials page, along with your website url. Short and sweet is perfectly fine.
Thank you so much!
Don Fenton
Mr. Done Right
Mr. Done Right Website Testimonial Form
*By uploading the video you are providing Mr. Done Right, LLC with the rights to use this information/media for marketing purposes relating to Mr. Done Right services.
About Mr. Done Right
Since 2004, Mr. Done Right is, and always will be quality and customer satisfaction 1st! Our team of building and repair professionals applies attention to detail and quality workmanship to every job large or small.