Nicky B.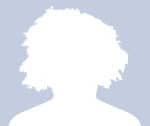 "Major thank you for that!!!"- Nicky B. Thank you so much to the man on the phone! I walked into our new place and it was a wtf scenario. These guys couldn't make it out today, but they walked me through what I needed to do to get my stovetop in running order and gave… Read more "Nicky B."
Nicky B.
Share Your Mr. Done Right Experience!
We hope you've enjoyed working with us, and that we've helped improve your quality of life through improvements to your home or office. If so, we would love a testimonial from you!
Leave a Review on Google Businesses here.
Leave a Review on Yelp here.
AND...Please fill out the form to the right and upload a picture or video, and we'll include it on our Testimonials page, along with your website url. Short and sweet is perfectly fine.
Thank you so much!
Don Fenton
Mr. Done Right
Mr. Done Right Website Testimonial Form
*By uploading the video you are providing Mr. Done Right, LLC with the rights to use this information/media for marketing purposes relating to Mr. Done Right services.
About Mr. Done Right
Since 2004, Mr. Done Right is, and always will be quality and customer satisfaction 1st! Our team of building and repair professionals applies attention to detail and quality workmanship to every job large or small.